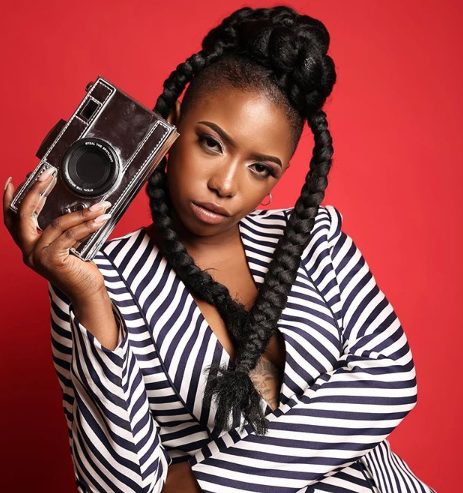 Gigi Lamayne spills her truth out on social media, which entails dealing with an abusive relationship, working with the wrong company, cyberbully and a few others to healing from all of these hurts.
In series of tweets shared on Monday morning, the singer revealed in summary the frustration, hurt and loneliness felt from all of the ordeals experienced and how she got help from celebrities like Pearl Thusi and Nadia Nakai.
It's a year old already when it went viral that Gigi got hospitalized after allegedly committing suicide, as a result of depression. Afterwards, the star revealed departing former record label, Ambitiouz entertainment to being independent till date.
"Last year on the 4th of November. It nearly almost ended for me. I was in a dark pit with the wrong company, lonely, hurt and frustrated. What a movie my life has been. Waking up and realizing In that hospital bed that some things gotta Change."
All of the reasons behind being hospitalized to leaving the former record label then to an abusive relationship and many more was revealed in a thread.
"Besides being constantly bashed on social media , I was sad, young but hungry, it all died when I put people before me. I was in a toxic relationship. Forgot to love myself because I too busy trying to fix another."
"I too was blackmailed every time I didn't behave "accordingly". I've never received a thank you nor an apology from someone who left me to completely die whilst ripping out my soul emotionally and physically for months, cheating and misinforming peeps."
Despite all of the ugly incident, the rapper embraced healing and these are her 2019 achievements:
"2019 we had the Amsterdam tour, The Gigi Gang Show, the Presidential inauguration and also, a really cool business venture I'm going to be announcing soon that gets everyone involved. This simply shows that God walks with us in our darkest times until we clean up house."
10. @spokenpriestess @Nadia_nakai @QueenAzizzar @refiloer @rashid_kay @Bandz_Wodumo22 @kgadiness @Kay_Giiegh @ReasonHD @C_liveDj @RelebogileM @sheilaafari thank you guys. I love you. ❤️ ALWAYS!

— #Album2020 (@Gigi_Lamayne) November 4, 2019
I love you so much @PearlThusi @Hypress @ThandowMasina thank you for teaching me how to heal. ❤️

— #Album2020 (@Gigi_Lamayne) November 4, 2019